Share This
Chris finally got the his custom colored PERRIN FMIC installed just in time for the first annual Big North West Subaru Meet and we had some time to do some dyno testing and also have some fun retuning his STI.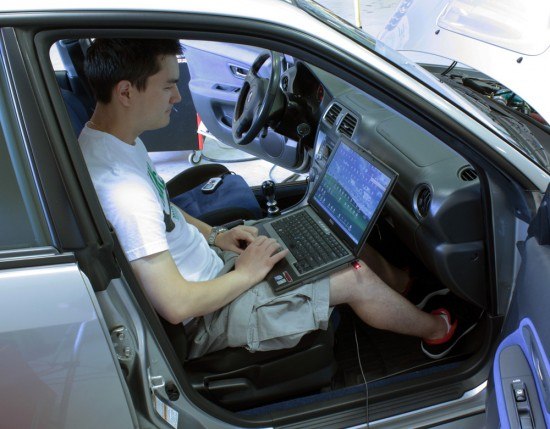 No i am tuning, I swear, I am not just looking at the desktop....... Since our last dyno session back in March (cold out as well) we had installed a PERRIN Header as well as the FMIC. This is important to note because normally we see sligthly less response on the dyno after an Front Mount Intercooler is installed, but in this case that didn't happen due to the header being installed.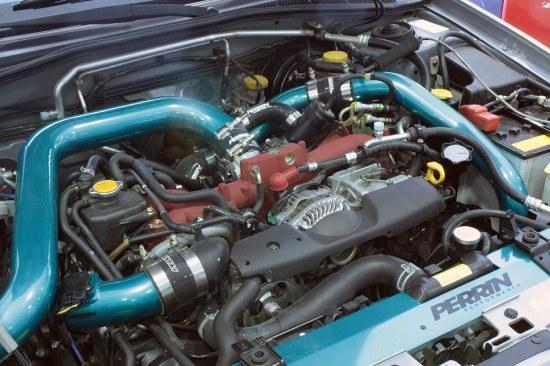 Saying his boost tubes are turquoise sounds scary but they turned out really sweet and pretty much everyone at the show loved them.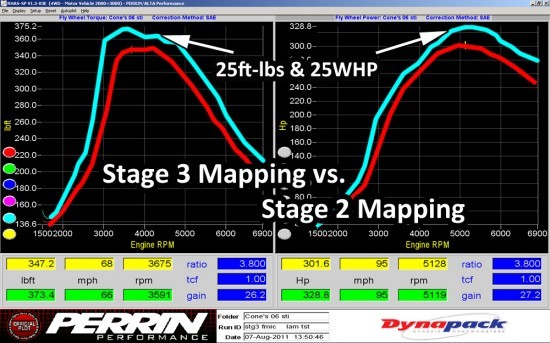 The red line shows the old Stage 2 custom tune we did a few months back. This tune was done with no header or FMIC installed. This HP is lower than it was in March, but that is to be expected as that was in Febuary/ March and its now 85F out. The turquoise line shows what Chris was able to extract from the car with the FMIC and header now bein installed. Most important thing to see is how there is MORE response with our HEADER and FMIC installed which in turn makes for more torque at lower RPM's. By far Chris's STI is making more WHP and TQ than any other stock turbo STI that has ever been on our dyno. Its even more than a couple of STIs done on Water Meth! We still have the turbo inlet hose to install and the EBCS Pro to install, which means more power!!