Share This
We were very lucky to get our hands on the first STI available in Oregon, and maybe anywhere in the US. Our dealer was very reluctant to sell us the car as it was not offically released. After we dynoed it in stock form with in hours of owning the car, we very quickly shipped the ECU out to COBB next day air. They needed the ECU for only a few hours and we got it back in 2 days along with some special cables and a funny grey box......... what are these for??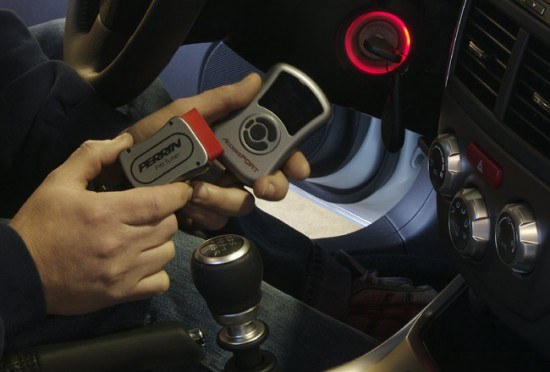 Along with this specially programed AccessPORT we got a specail version of the Protuner software. After a few minutes of studying the new maps, and layout, we were ready to tune! This would be a stage 1 base tune on a car with about 100 miles on the clock. Yes, we know, this isn't the normal break-in procedure, but my belief is break it in loose!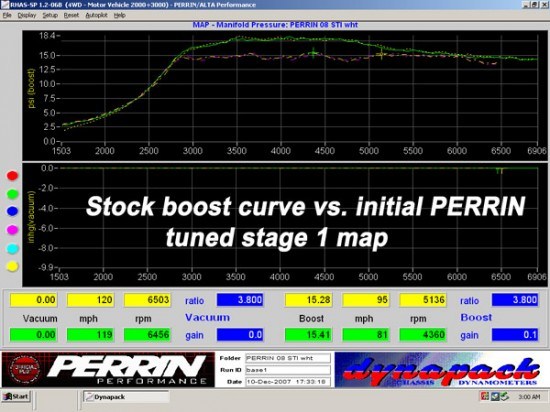 How do we make more power? More boost is one thing! The stock boost curve seems to hold a little better than years past, this could be from the different turbo. At this point who knows if it is bigger or smaller than past STI turbos. In time we will dig further into the car discover what the difference really is.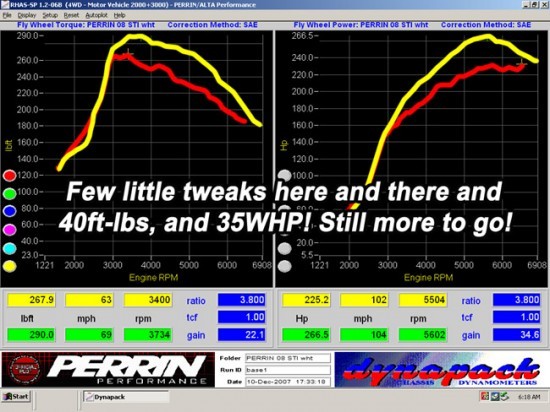 In stage 1 form (bone stock car), the initial testing we did, we got great gains! We changed the AFR targets, timing and boost to get a healthy 40ft-lbs and 35WHP with nothing other than an ECU reflash. Just wait until we get to the stage 2 parts and tuning. Keep an eye out on more results soon!
Quick Update!!!!!
Before we went and installed more of our parts to build the stage 2 setup, we did a few more tweaks to the boost and Exhaust AVCS and gained a little more power and torque!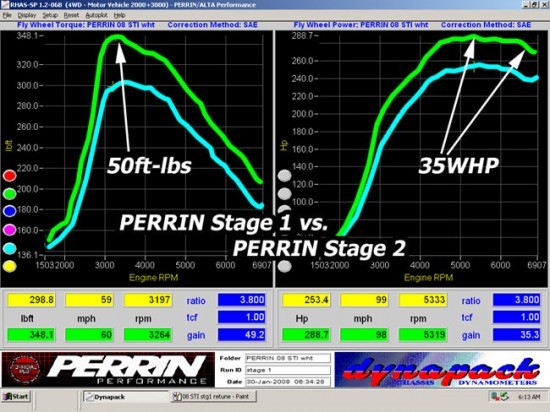 PERRIN Stage 1 initial tuning vs. PERRIN Stage 1 final Tune
Here is the retune vs. OEM programming.