Share This

10 Best Gift Ideas for Subaru Enthusiasts
Because your loved one is tough to shop for, we'll take the pressure off. PERRIN gift ideas feature the top 10 best gifts for your favorite WRX or STI owner. Discover ideas for holidays, birthdays, and even anniversaries. You're guaranteed to find something the Subaru enthusiast in your life will enjoy year round. Here are 10 great gift options that every WRX and STI owner needs!
---
---
#1 HELLA Horns + Bracket Kit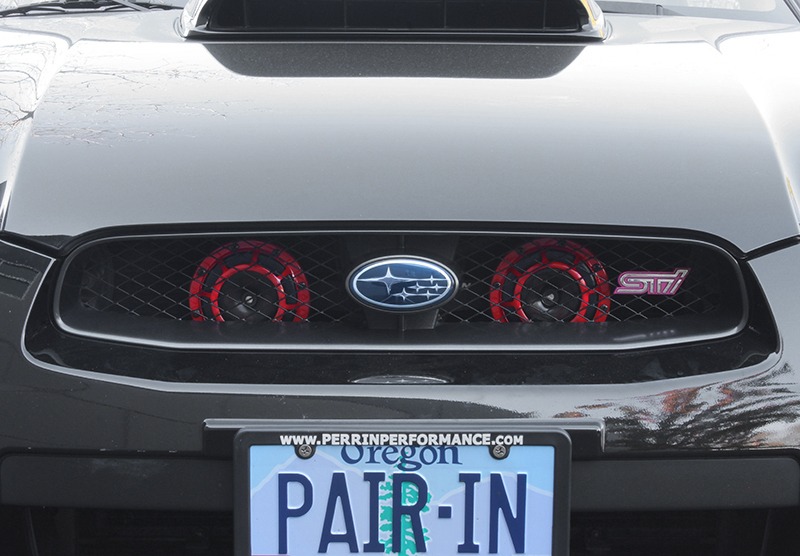 Add dual HELLA Horns to your Subaru with a PERRIN HELLA Horn Bracket!

$104.00
$56
---
---
#2 Pitch Stop
Reduce drivetrain shudder under hard acceleration by installing a PERRIN Pitch Stop Mount. Subarus with power and drivetrain upgrades will need PERRIN's more aggressive option.

$111
$94.35
---
---
#3 Inlet Hose
Improve airflow, increase horsepower, and add style to your engine bay with the PERRIN Turbo Inlet Hose. No tune required!
$315
$245
---
---
#4 License Plate Relocate
Relocate your front license plate with the PERRIN Front License Plate Relocate for a modified look and better airflow to radiators and intercoolers without having to drill holes in your bumper.

$92
$78.20
---
---
#5 Shifter Stop
Feel the difference, instantly with the PERRIN Shifter Stop. Remove loose and sloppy shift gate feel within minutes--no special tools required.
$38
$32.30
---
---
#6 Wing Stabilizer
The PERRIN STI Wing Stabilizer reduces flex and bounce in your wing while adding WRC styling. While sold individually, consider adding two for a more aggressive look!

$71
$60.35
---
---
#7 Engine Mount
PERRIN Engine Mounts reduce motor movements, efficiently transmit motor power and give drivers a connected feel with their car. A large improvement over OEM, PERRIN Engine Mounts are perfect for replacing broken or worn factory mounts.

$316
$268.60
---
---
#8 Oil Fill Caps
Replace the ugly yellow plastic OEM oil fill cap with the sexy billet aluminum PERRIN Oil Fill Cap!

$63
$49
---
---
#9 Battery Tie Down
Hold your battery in place with style. Made from CNC machined aluminum and anodized black,red, or neon yellow for long lasting good looks.

$68
$57.80
---
---
#10 License Plate Delete
Cover up the unsightly holes left by the factory in your front bumper with the PERRIN License Plate Delete.

$54
$45.90
---
---
Bonus Idea- Keychain Bottle Opener
Open your bottles with style! The PERRIN Keychain Bottle Opener is CNC machined from aluminum and feature a black anodized finish. This makes a perfect stocking stuffer!
$15
$12.75
---
---
About the author
John Herring
Marketing