Share This
Upgrading your Subaru STI is easier than you think. With a couple of upgrades, you can completely transform the appearance and performance of your car. Below, we cover the top five upgrades you can put on your car to customize the way it looks and drives. These upgrades range from basic to advanced.


1. PERRIN Cold Air Intake
A cold air intake system is the key to improving the performance of your car. PERRIN's Air Induction Systems are designed to optimize airflow resulting in increased horsepower and torque. With data-backed performance gains, the PERRIN Cold Air Intake System is a must-have upgrade for every performance enthusiast.


2. PERRIN Pitch Stop Mount
The factory pitch stop is made of plastic with soft rubber bushings that allow for a lot of drivetrain movement under hard driving conditions. Constructed from billet aluminum and featuring high durometer bushings, the PERRIN Pitch Stop Mount is engineered to reduce this drivetrain movement. A small part that makes a huge difference, the PERRIN Pitch Stop Mount is popular among all Subaru enthusiasts.


3. PERRIN Short Shifter
Unleash the full potential of your Subaru STI's manual transmission with the PERRIN Short Shifter Kit. Engineered to provide shorter and crisper shifts, this upgrade enhances your driving experience by allowing quicker gear changes and better control. Elevate your driving precision with the PERRIN Short Shifter Kit and confidently conquer every curve.


4. PERRIN Strut Tower Brace
For drivers looking to improve handling, the PERRIN Strut Tower Brace is a game-changer. Upgrade your driving experience by improving chassis rigidity, enhancing steering precision, and reducing understeer. Designed for performance, this strut bar is also an excellent accent piece for your engine bay.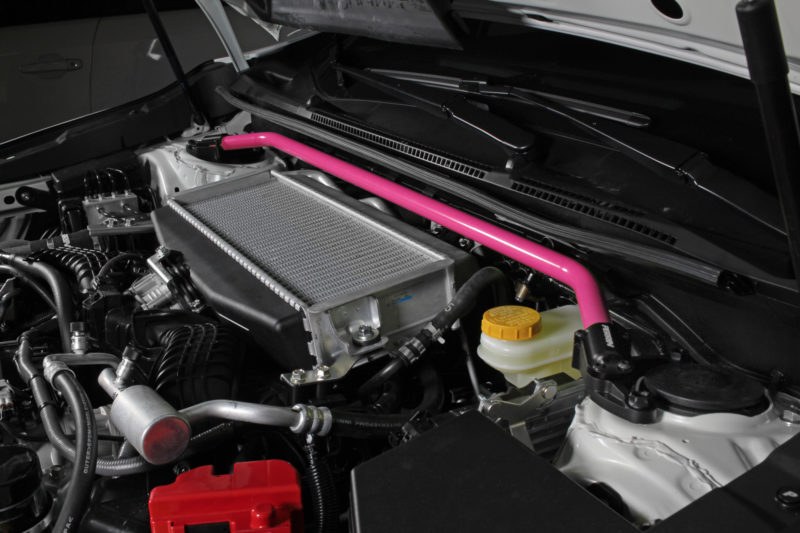 5. PERRIN Engine Dress Up Parts
Personalize your Subaru STI's engine bay with PERRIN Engine Dress Up Parts. This product line includes shrouds, covers, and other accessories designed to enhance the look of your engine bay. With attention to detail and high-quality materials, the PERRIN Engine Dress Up Parts allow you to personalize the appearance of your STI's engine bay.
Incorporating upgrades for your Subaru STI can transform your driving experience and make your ride stand out from the crowd. All of these parts can be installed at home by following the included installation guides or done professionally by your local mechanic. Contact us today to find the right parts for your car.