Share This
Its not really the very first part as we know of a few that already fit the car, but this is at least the first part made specifically for the car. One of our most popular parts for the EJ engine (current Subaru Engine design) is our lightweight crank pulley. Its been a staple for PERRIN for a long long time, and its only obvious that we need to continue this tradition of removing a few pounds from the rotating assembly.  More so on the BRZ and FR-S, these kinds of parts are going to be what customers want. All the little things that improve the feel and responsiveness of the engine, and chassis are going to be key for us to hit on.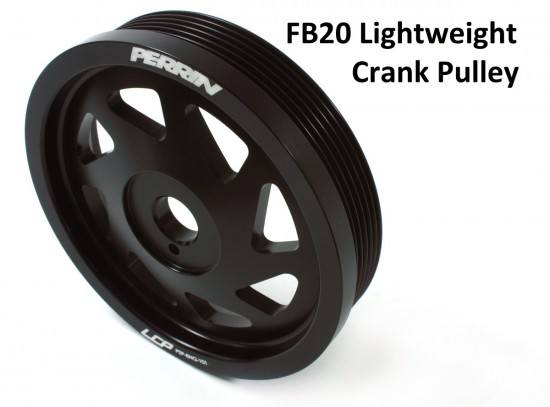 Starting with the OEM crank pulley, we looked at the overall design and translated this into a concept made from 6061 Aluminum. After adding some styling cues from our current WRX part, we settled on the design you see here. This new pulley design gives us lots of freedom to get creative with the looks and the shape. We think that we nailed the design making it look mean, yet light.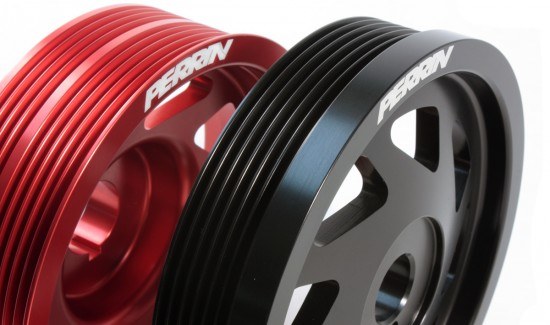 Of course the main goal it is to make something lighter than stock.  Overall this is an easy task. The tricky part is not going super light to where DTC's can occur from "Ghost" misfires. In some situations (mainly older Subarus), with super light flywheels and crank pulleys, ECU's "Think" there are misfires happening because the engine is accelerating and decelerating between full rotations (at least more than normal). Even though the engine is running perfectly smooth, the ECU determines this as a misfire and can cause a Check engine light or DTC (diagnostic trouble code).  We could have made this much lighter, but choose to stick with a weight we had proven to work on the other cars.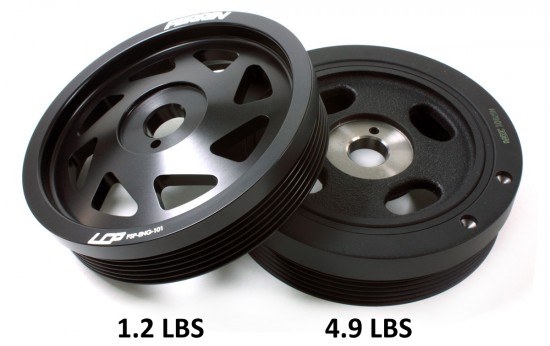 The savings of 3.7lbs is sure to be noticeable and sure to be something that will make your car more fun to drive. There is always going to be those asking about the vibration dampener. Yes the stock part has one, yes our part doesn't.  We and many others have proven over the years that going to a solid pulley on an EJ (current WRX/STI engine) is perfectly fine. There are no issues at all doing this. On the new FA/FB engine, because of the balanced nature, and less vibration in its design, we feel the same can be expected. While only time will tell, our current testers have had ZERO issues with them.