Share This
The PERRIN Performance WRX Engine Dress-Up Kit
When you pop the hood to show off your build, you want your car to look as good as it runs. Stock parts are lackluster, cheap, and don't reflect any kind of individuality. With a few PERRIN Engine Dress Up Parts, you can quickly and easily transform your WRX's engine bay from bland to showroom material. 
Make It Yours
First, you have to pick a color. Depending on your style, we have options to keep it understated and others to make it pop. Choose from black, blue, hyper pink, neon yellow, or red to complement your existing color scheme or make the upgrades stand out. All of these parts are made with quality materials and feature a finish that is designed to last.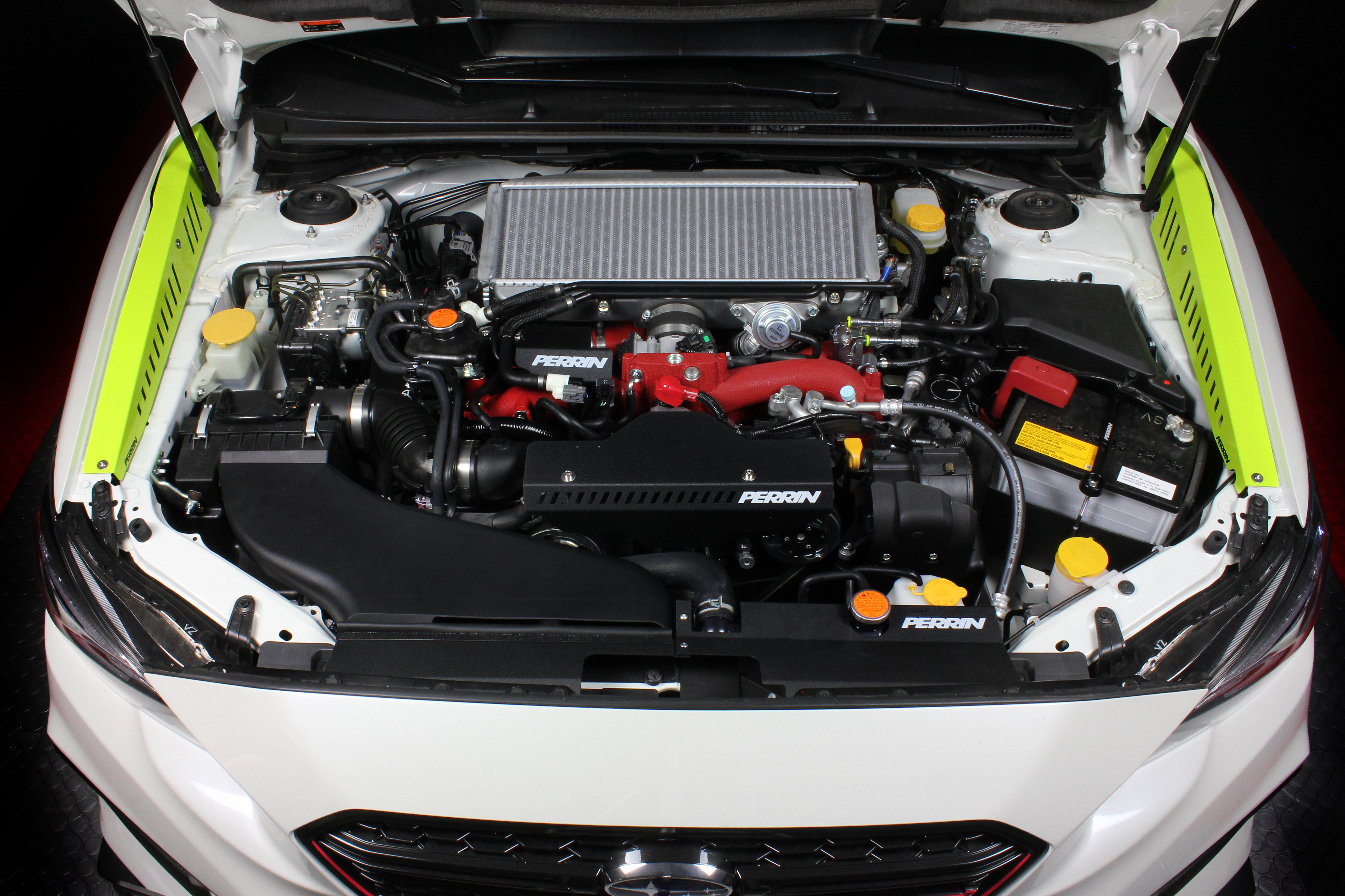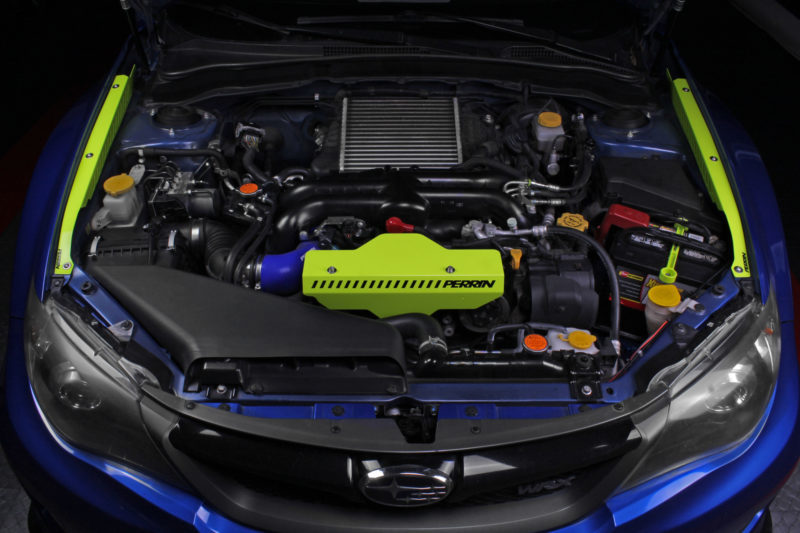 Where To Start
Adding a pulley cover is the easiest way to change the look of your engine bay. The cover provides a pop of color and installs with just two bolts, making it a great project if you've never installed anything on your car before. On 2015-2021 WRX's, pulley covers are designed to go with intercooler covers, so be sure to grab one of those, too. Intercooler covers look great and help keep a seal between the shrouds and the hood scoop to maintain the proper airflow necessary for your top mount intercooler. These also mount with only a few bolts, making them an effortless upgrade.
Dropping some fender shrouds into your engine bay will also make a big difference. These conceal the factory fender gap. Made with 5052 Plate Aluminum and featuring a powder coat finish, these are lightweight, durable additions that will make a big difference with minimal effort to install.

Adding a strut bar is another easy way to improve your car's handling while adding a pop of color to your engine bay. The strut brace makes the car ride a little stiffer, which reduces understeer to make precision steering during spirited driving easier. This upgrade is made with 4130 chromoly tubing, and only takes about 30 minutes to install.

The Details
Little upgrades can make a big difference when you install them all together. Replacing your radiator shroud and battery tie down are great ways to continue making your engine bay look like you've put some thought into it. From there, an oil filter cover, cam solenoid cover, and oil fill cap will help complete the look while replacing the cheap plastic stock parts with quality materials that will stand up to years of use and abuse from spirited driving.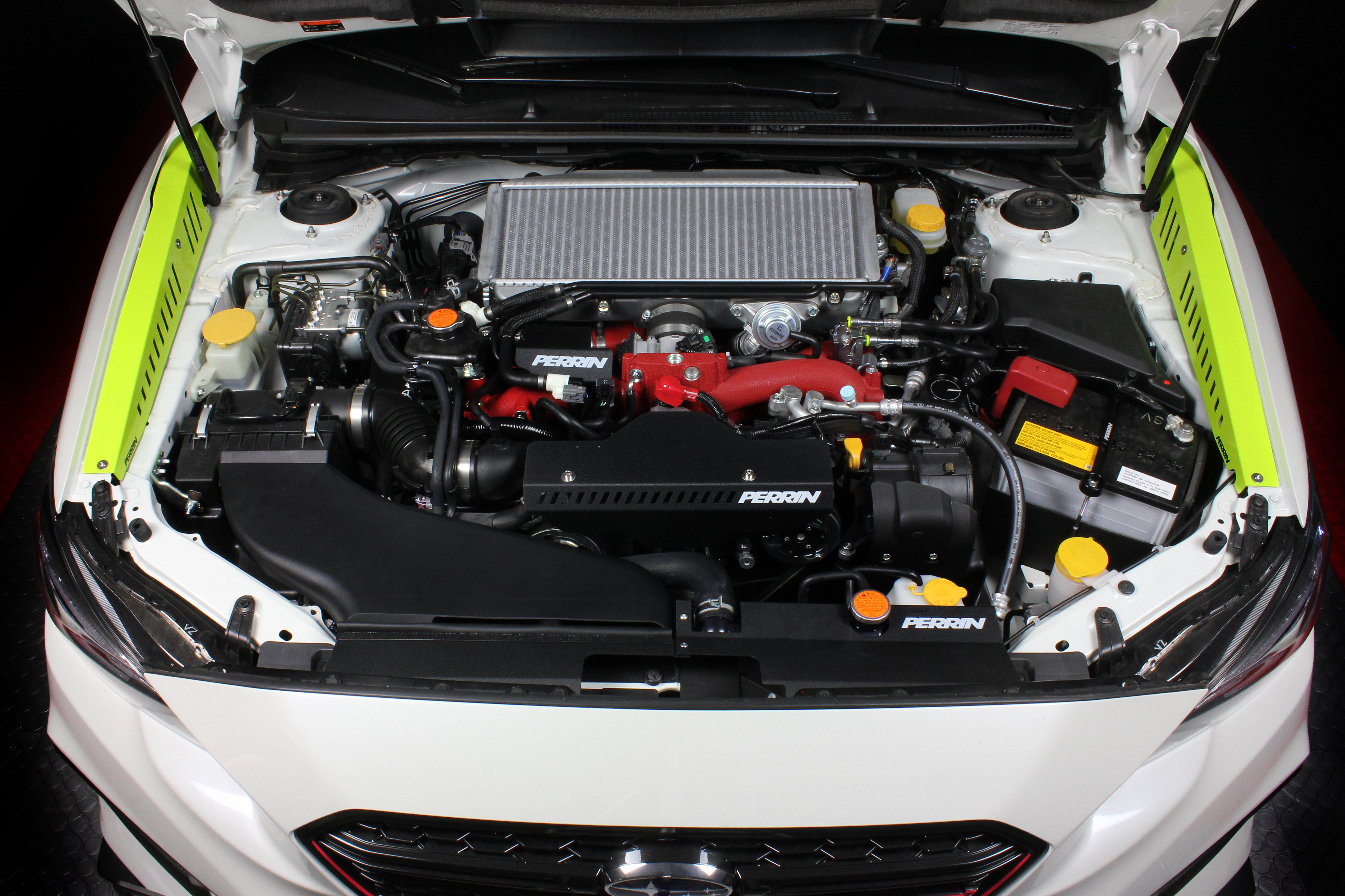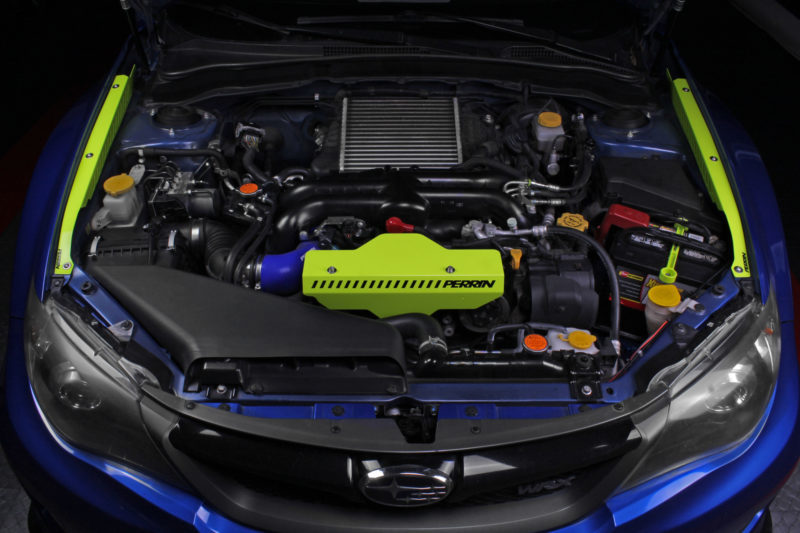 What All Do I Need?
You can install all these parts yourself and find installation guides for each on the respective product pages. Some can be installed with just your bare hands while others require only basic tools. Each upgrade comes with the installation hardware you need to make sure everything is properly secured when you're pushing it at the track or headed to a car meet. If you have any questions don't hesitate to reach out: we're always here to help.