Share This
Mini created a great aftermarket intake system for the Mini a few years back, the John Cooper Works Intake. The JCW intake system consists of a slightly larger air box, and a more traditional cone type air filter. This intake system contains a flapper that opens up under high load conditions allowing cool fresh air to enter from the window cowel. This unique flapper keeps the intake system quiet under normal operating conditions, but adds that sweet Supercharger wine when the ECU demands more air. While this is a good intake system, there are 2 shortcomings, the filter and the intake hose.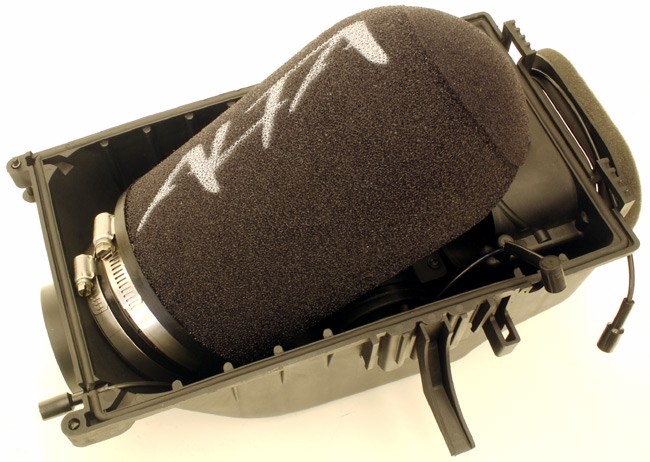 We have tested our ALTA intake against the JCW intake swapping out both the filter and the intake hose, and found about 4WHP from swapping out the intake hose and about 3WHP from swapping out just the filter. Most JCW customers are ok with swapping out the intake hose as this doesn€™t change the sound very much, and also can be ordered in black to keep that OEM look. But most JCW customers are not going to throw away a great intake system just to get the ALTA Foam filter.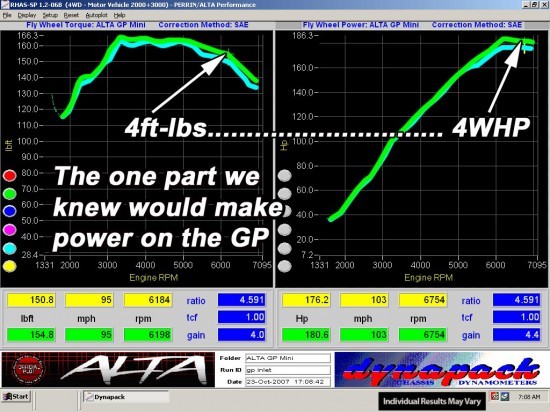 So besides the new ALTA JCW replacement filter being a great way to add power, it is also a great way to save some money. The JCW OEM filter is not cleanable, it must be replaced when dirty. The cost to replace the filter is very expensive! Buying an ALTA JCW replacement filter and one cleaning kit will cost you less than buying a new filter.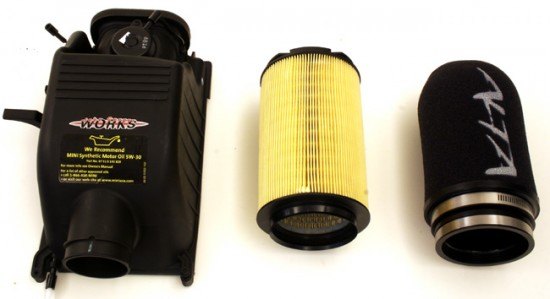 The ALTA JCW Replacement Filter is $79.99, add our Filter cleaning kit for $13.99 and you have a few extra HP and a filter you can keep for the life of your car. Take it one step further and add the ALTA Silicone Intake Hose $104.99 and gain a few more HP! Another great benefit is gas mileage. Both the filter and intake hose make power by freeing up the intake restrictions, so you will notice a very slight increase in fuel economy. The New ALTA JCW replacement filter will be shipping in less than 3 weeks. Give us a ring if you are interested in pre ordering one!